Exploring the land and sea, touring local museums and parks and devouring delicious food, Finns themselves choose to holiday in East Coast Finland's outstandingly beautiful forests and fjords, but the area is relatively unknown to international tourists.
Boarding the Finnair long haul aircraft, I can already tell this trip is going to be something special. The cabin design is all clean lines, giving an overwhelming impression of Scandi-cool. The elegance of Business Class does not disappoint; the curved seats feel like a cosy igloo, providing privacy and comfort, with the adjustable seating allowing me to fully stretch out. I sip on a cocktail of blueberry juice and Champagne, served in an ultra chic Iittala Ultima Thule glass while perusing an amazing selection of games, TV shows and movies on the entertainment system that flips out in front of me at the smooth touch of a button. Having selected something to watch, I savour a delicious meal of sardine starter with horseradish sauce followed by a pulled pork lasagne and a chocolate cookie for dessert. It is certainly a step up from the average airline experience.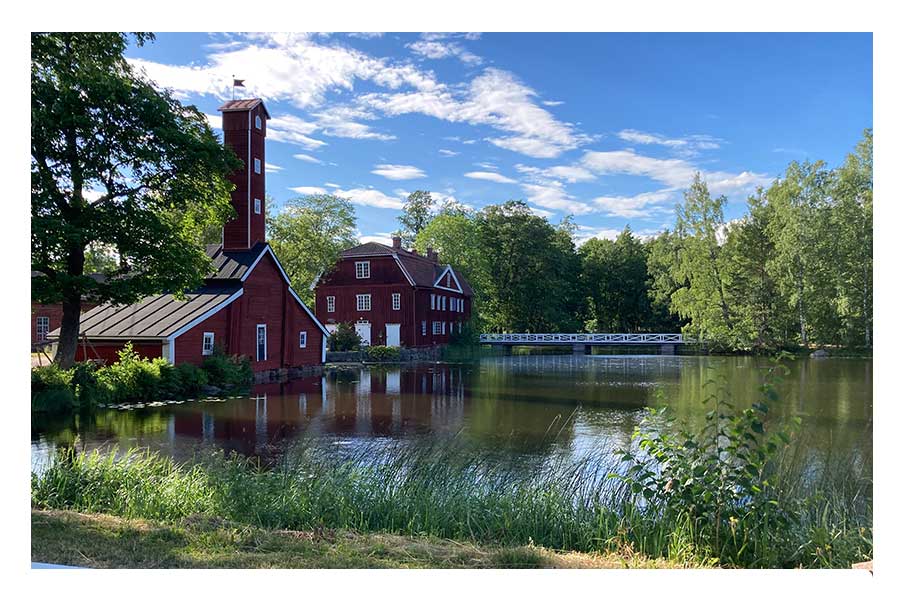 An easy transfer awaits at Helsinki airport – we travel by car to Finland's oldest ironworks in Loviisa, just over 50 miles away. It feels like we have stepped back in time as we delight in the red painted buildings and the old forge museum in the charming timber-built Strömfors ironworks and village. We learn about the heritage of the old forge and its people, including the inspiring female owner who impressed the locals while managing the ironworks for over half a century. Following our educational introduction into Finland's industrial past, we stroll across the river to have dinner in cabin-chic restaurant Mylly, known for its locally sourced food, in particular fish. We tuck into succulent snails followed by a main of beef entrecote, new potatoes and chargrilled courgettes, accompanied by the drink of the season (and our trip), a refreshing Finnish rose gin and tonic.
The five-star Santalahti Resort nature reserve is a short drive away. Perfect for families, accommodation here is offered in a mix of glamorous waterside lodges that wouldn't look amiss on an episode of Grand Designs, and smaller cabins nestled cosily in the trees. A range of outdoor activities including mini golf and shore-side saunas overlooking the Gulf of Finland ensure there's something for everyone.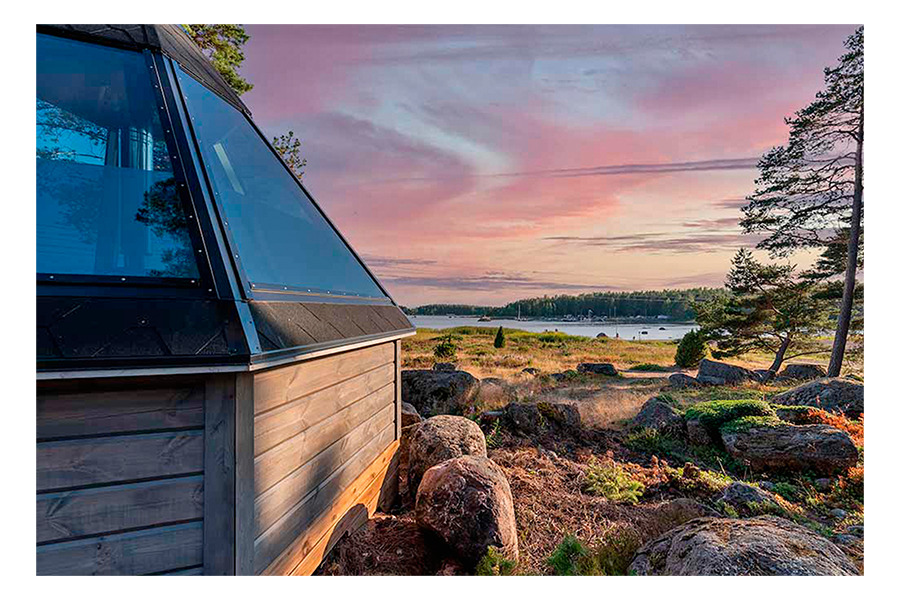 After a comfortable night we are taken on a guided hike around the nature reserve, learning about the native habitat along the way, before leaving the resort to head for the Merikeskus Vellamo Maritime Centre. It is housed in an architecturally stunning building with an undulating roof designed to mimic waves. And inside is equally special; the centre contains a number of different museum exhibits, which wow even our well-travelled group. From a guided tour of the incredible Newcastle-made icebreaker ship Tarmo to the numerous exhibitions including traditional artist landscapes of Finland, you get a real sense here of how important the sea is to Finlanders. After exploring we tuck into a tasty lunch from the restaurant on the terrace. It would be easy to spend the whole day here, but we have more exploring to do.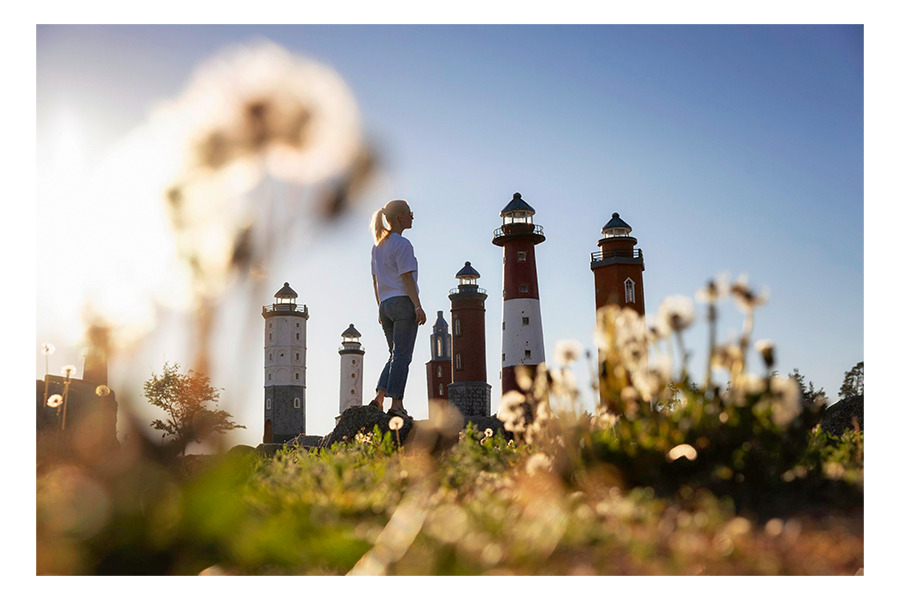 From learning about the history of the sea, our next port of call is the Kotka Sea Park for our transfer to Kaunissaari Island, which we reach via RIB boat. In an exhilarating, high speed journey, ideal for adrenalin junkies, we fly across the waves to the tiny, quirky island that is bedecked with wooden houses. The pace of life is slower here and the islanders have excelled in traditional crafts and woodwork; it has become something of a destination for local artisans and inlanders looking to find inspiration. After a leisurely tour of the island and a quick bite to eat at the island's Maja restaurant (don't miss the pastries), we speed, literally, back by boat to check into the chic Sokos Hotel Seurahuone, which is ideally located in the centre of Kotka, for an evening of more great food with a 'surprise menu' at Vausti, which does not disappoint, and where each dish surpasses the previous one. We end our busy day in the best possible way, exploring the local nightlife with dancing and karaoke.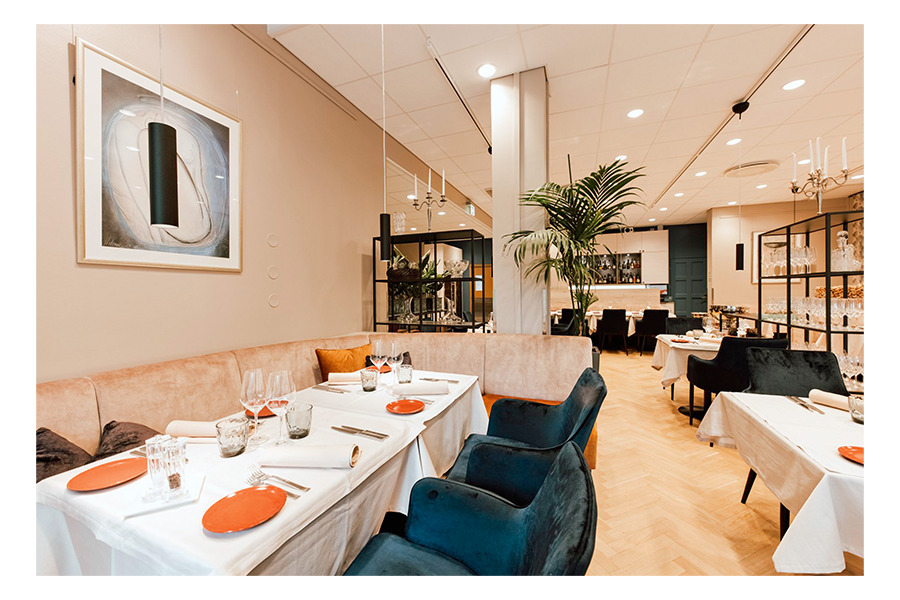 A rainy Sunday morning greets us, and medicating our sore heads with a tasty hotel breakfast, we explore the parks of Kotka. A must see is the Katariinan Meripuisto, which features a Moomin playground, the largest picnic table in Finland (seating 50 people) and miniature lighthouse models displaying the different types of lighthouses found throughout Finland.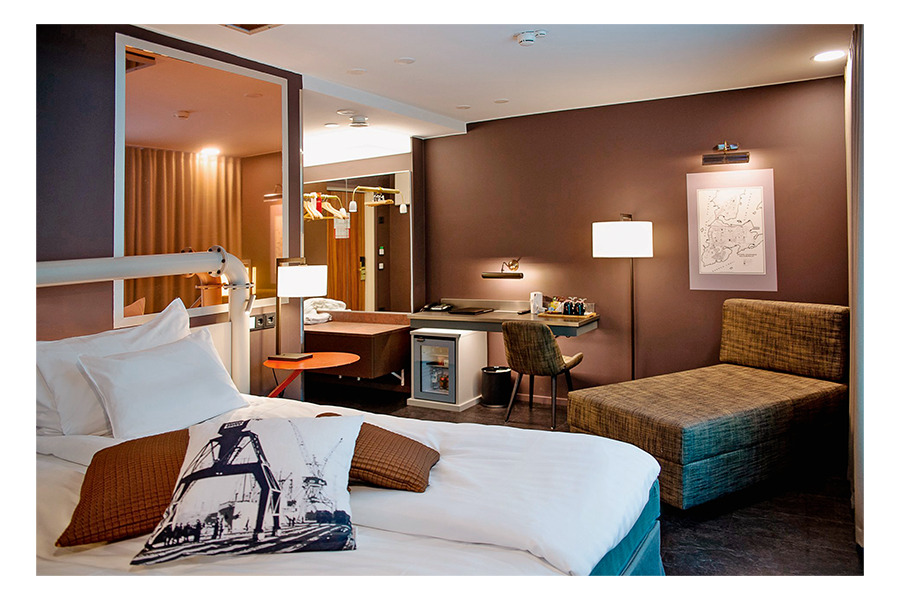 Next up is the charming port of Hamina where, after watching the rain pour down while eating lunch, we are pleased to see the skies clear as we take in the local sights. We explore the circular streets of Old Hamina and its fortress and embankments, now converted into the Hamina Bastion, a canopied stadium where rehearsals are taking place for an upcoming music festival. A visit to the town museum takes us back in time, as we explore the old building and outhouses and get an insight into how inhabitants of the town used to live in the 18th Century.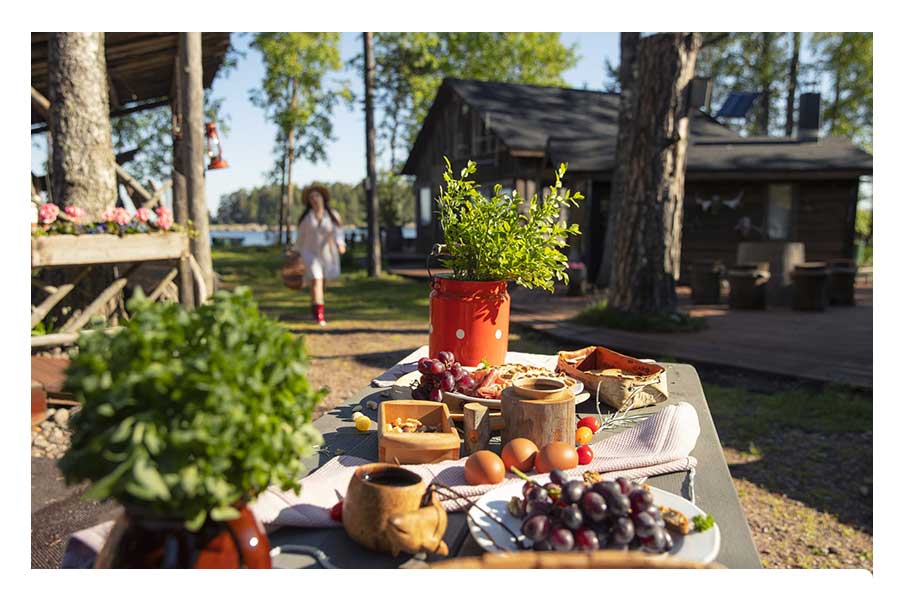 Our final stop, 10km away, is the one we have all been looking forward to: Rakinkotka, our very own Viking island. The final leg of the journey here is via speedboat, accompanied by Pertti, the owner of the island, and his crew. On arriving, we discover an oasis of calm – save for the effusive greeting we receive from Pertti's adorable dog Lenni as we dock.  Perfect for nature and adventure enthusiasts, the island is a peaceful sanctuary, ideal for family or group gatherings. Catering on the island is a family affair, though the food is restaurant quality and deliciously fresh, sourced from their own livestock and kitchen gardens. Activities range from fishing and bird-watching to axe throwing, not forgetting the obligatory sauna. If it's true that Finland is made up of 75 per cent trees, then quite probably the remaining quarter is made up of saunas – every home, and island, has one. We take advantage of the sauna at the waterside where a few of us brave a dip in the sea afterwards. Feasting Viking-style at a long table that night, with the most delicious goat cheese and salmon, the combination of fresh air and good food is a wonderful end to what has been an inspiring visit to the lesser-known spots of Finland. As we raise a glass to the trip, exclaiming 'Skål!', I start plotting my return trip.  
Finnair flies from London Heathrow to Helsinki throughout the year. Their Heathrow service operates up to five times daily – with two rotations on long-haul aircraft for extra comfort. Fares start from £98 one-way, from London to Helsinki in economy class, and £290 in business class (finnair.com)
Heidi stayed at Santalahti resort (santalahti.fi/en) where rates start at €89 per night; Sokos Hotel Original Seurahuone (sokoshotels.fi/en/kotka/sokos-hotel-seurahuone) where rates start at €215 per night and Rakinkotka Island (vimpa.fi/en/accommodation)
where rates start at €115 per night
For inspiration planning your trip, see visitfinland.com and visitkotkahamina.fi