Becoming increasingly aware of my fragile, thinning hair, I'm more and more convinced that extensions are no longer my best option. A short search on Instagram leads me to a whole community of hair loss sufferers and a new obsession with hair toppers; which act like half wigs clipped on top of your own hair, perfect for those experiencing loss either at the front of the head or at the hair parting. 
Who better to help me out of a hair quandary than hair extensions specialist, Tatiana Karelina, founder of the Tatiana Karelina salons in London and Manchester. Tatiana's experience has led to a celebrity fan base (Arianna Grande's signature ponytail, anyone?), and she has a reputation for providing natural looking, bespoke hair solutions ranging from extensions and clip-ins to hair pieces and hair toppers.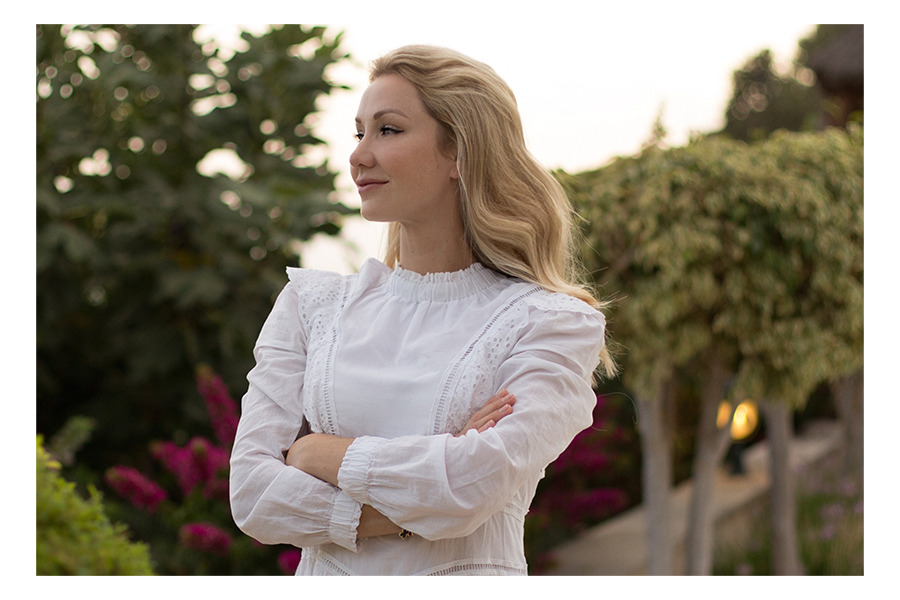 Walking into the salon for my consultation, I am a bundle of nerves and excitement, but Tatiana's warm welcome and her deft assessment of my hair drives all the negative thoughts associated with hair loss out of my head. And the friendly atmosphere in the salon soon puts me at ease. 
I've had a previous bad experience with extensions that didn't match my natural hair colouring or texture, but Tatiana reassures me that she only sources the finest Slavic human hair from Eastern Europe and takes great pride in colour matching and blending. Something that was clear to see as Tatiana called over a technician to determine and discuss what hair texture (fine but slightly wavy) and colour (blonde with a salt and pepper colouring edging in) was needed. I was deeply impressed by the time and consideration they took in preparing the perfect blend and stunned at how close to my natural hair the resulting selection was.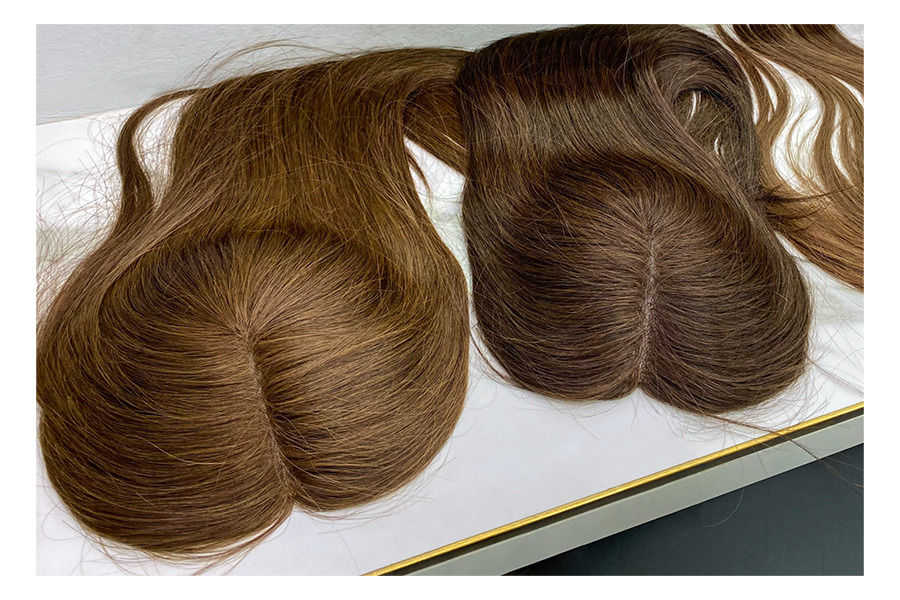 Creating the topper takes an average of six to nine weeks; each is made up of 60-70 grams of hair, hand-tied into a fine mesh to imitate natural hairs growing from the scalp, with different cap sizes allowing for different hair density and coverage. When I got the call to tell me my hair was ready, I excitedly made my way to the salon. The topper blew all my expectations out of the water! Tatiana fixed it onto my head, gently closing each clip to grip my own hair in four places, ensuring that it lined up to my natural parting and hair line. 
Expertly cutting some of the hair to style and shape around the face, she was able to perfectly blend the topper in with my own hair, to the point where I couldn't even tell which was which. I walked out beaming from ear to ear, with a bounce in my step and my head held high. Wearing the topper felt like the ultimate confidence boost. Finally I understood the phrase 'crowning glory'.
Prices on consultation. 33 Holland Street, W8 (020 7937 1989; tatianakarelina.co.uk)