We are over halfway through January, and we've made it past the doomsville marker of Blue Monday, so pats on the back all round. To help us get to the end of the month, which may be feeling 200 days long, especially if you're doing Dry January, here are some Fabric recommendations.

21 January 2023: New Year Manifesting Retreat on the first Super New Moon of the year at The Other House
Utilising the energy of the first Super New Moon of the year, during this magical retreat, you will set your intentions, raise your vibration & tap into the abundant energy of the universe.  The Retreat will begin with a transformative Manifesting Masterclass to help you increase your confidence & self-love, overcome limiting beliefs and step into your power. There will be some journaling and a manifesting meditation where in your mind's eye you will 'become' what you desire to be. The second part of the retreat will be playful and interactive with a Crystal Healing Workshop & New Moon Candle Magic Ritual. All set in the beautiful surroundings of The Other House in South Kensington.
Moon Onyx Starr is a Wellbeing and Manifesting Expert based in Marylebone, who has dedicated her life to helping people along their spiritual and self-development journeys. Her greatest manifestation has been finding her purpose in life which is to empower people to tap into their limitless potential and connect with their true selves. She creates safe spaces through her online membership, retreats and workshops, where people can work on their personal and spiritual development while being supported by others who are also on a journey of self-discovery.
To book, visit eventbrite.co.uk. otherhouse.com/south-kensington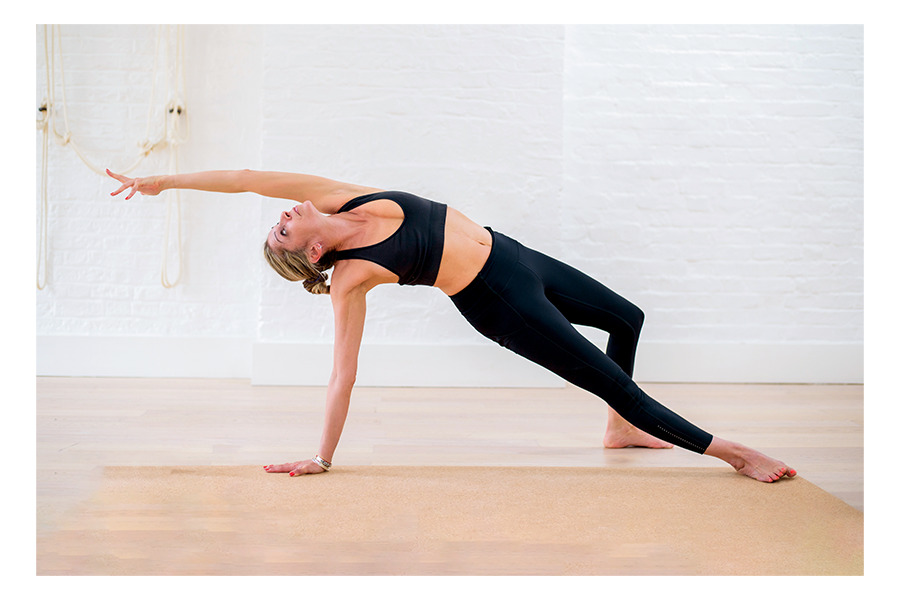 Exclusive New Year yoga offer – 20% off a private session with experienced NW London based yoga teacher Jo Goff.
Never tried yoga before?  Not done yoga in a while? Now is the time to start thinking about your own well-being. Yoga is a combination of physical and mindful movement. Its greatest gift is how it restores balance in our lives, creating space and reconnecting us to our own bodies, focusing on the breath and moving through a series of postures (asanas) forming the basis of yoga practice.
Social media has us to believe it's all about fancy poses when the reality is anyone can do yoga to boost their own physical and mental health. Jo specialises in private and small group classes and also offers home family sessions, as well as online lessons. Having trained in vinyasa flow, Jo has developed her own method of teaching, offering a clear and warm approach to learning the foundations of yoga.  Confident and supportive, her teaching style is perfect for Yogi's of all levels from beginners to those more experienced.
DM Jo @jo.goff to book and  receive 20% off a course or a free trial when mentioning Fabric Magazine. For more information, visit jogoffyoga.com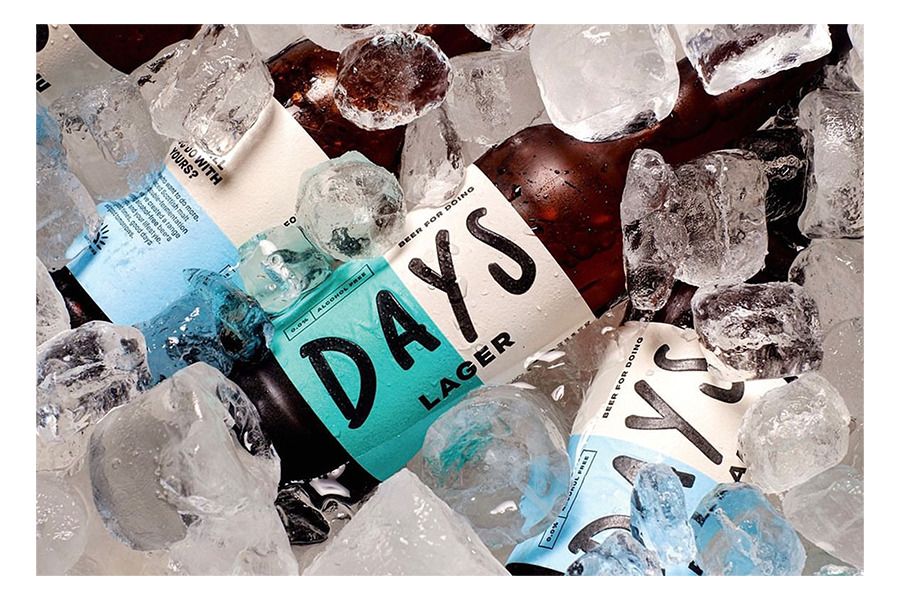 100% beer. 0% alcohol 
Days Brewing founders, Mike Gammell and Duncan Keith pride themselves on their passion for healthy lifestyles and made the most of lockdown by taking things one step further and creating a beer without alcohol. Anything other than 0.0% abv felt like a compromise for Mike and Duncan and after a year of testing, they landed on a unique process that was specifically designed to never produce alcohol, but allow them to protect all of the flavour and integrity of their premium ingredients, without the need for harsh de-alcoholisation treatments, which are more common in the industry.
Days's mantra is "do more". Do more with your time and enjoy more beer, attend more occasions and have a few laughs along the way but without the hangover and headaches!  Mike and Duncan also wanted to create a business that's a force for good. As a result, a central pillar of their business became "Days Duty". It's an initiative that gives 2% of all sales to organisations that empower fresh thinking towards mental health.
Another thing that is super important to Mike and Duncan is becoming a B-Corp certified company. To become a certified B-Corp you are checked, checked, and checked again to ensure that your business is meeting the highest standards of social and environmental performance. In November 2021, they did just that.
Lager and pale ale available in cans and bottles. To order, see daysbrewing.com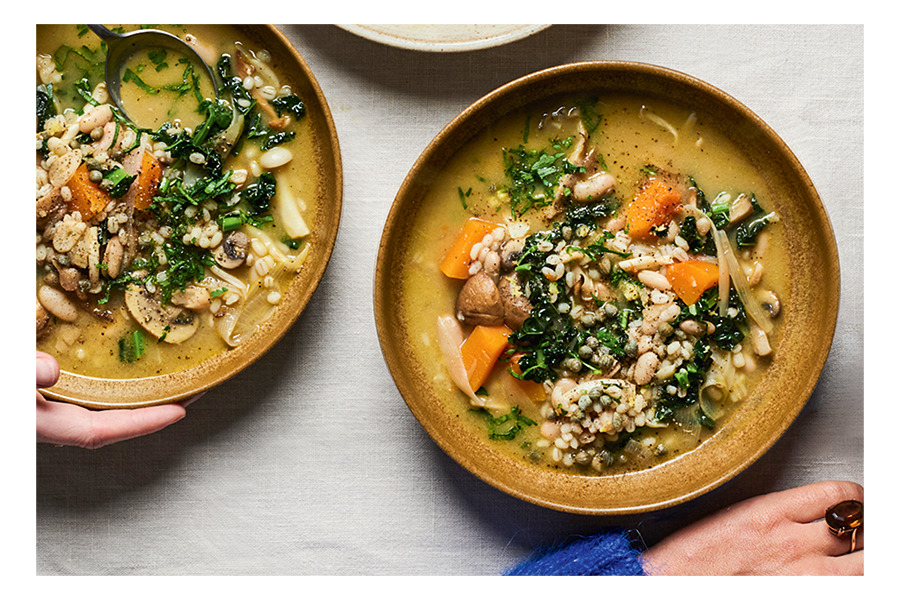 Detox Kitchen recipe
Feeling flat after weeks of overindulgence? Restore and reset with Detox Kitchen's new Soup Cleanse – the three-day plan includes comforting, nourishing soups as well as fresh organic cold-pressed juices, making it a tempting choice for the winter months. All soups and juices are delivered to your door, along with a booklet offering support on how to approach your diet after day three. And everything has been designed to detoxify the gut, body and mind, setting you up for a happier, healthier new year. Get a taste of what's on offer with this delicious recipe for warming winter broth. Detox Kitchen founder Lily Simpson tell us: "This soup is a combination of my two favourite soups, a Scotch broth and a mushroom broth. Two, surprisingly different soups. Scotch broth is typically made with pearl barley and root vegetables and a mushroom broth tends to be clearer and made with shiitake mushrooms to give it that umami flavour. So, combining the two seemed like a good idea. It brings the carby comfort of the Scotch broth and the earthy depth from the mushrooms."
Ingredients
200g pearl barley| 50g dried shiitake mushrooms | 1 tbsp rapeseed oil | 2 shallots, finely diced | 2 fat garlic cloves, peeled and sliced | 200g wild assorted mushrooms | 200g squash, peeled, deseeded and cut into 2cm cubes | 500ml veg stock | Juice and zest of 1 lemon | 200g cannellini beans, drained | 100g cavolo nero, finely sliced
SERVES 4
Method
Wash the pearl barley in a large saucepan until the water runs clear. Cover with three times the amount of water and cook for 20 minutes or so until it is soft but still has a bite to it.
Meanwhile, soak the shiitake mushrooms in warm water for 10 minutes until softened.
Fry the shallots and garlic in the oil for 10 minutes or so until completely softened. Add in the wild mushrooms and sauté until golden. Add in the soaked shiitake mushrooms, squash and veg stock, and bring everything to a simmer. Place the lid on and leave to cook for around 20 minutes until the squash is almost cooked.
Add in the cooked pearl barley, lemon juice and zest, cannellini beans and cavolo nero and cook for a further 5 minutes. Turn the heat off and leave to stand for 10 minutes before scooping into bowls and serving.
Vegan plan, £115 and protein plan, £125. To order, see detoxkitchen.co.uk