As the world eagerly awaits the coronation of the next King, many people are wondering how they can celebrate this historic occasion from the comfort of their own homes. What, no invite either?  
Whether you are a royal enthusiast or just looking for a fun way to mark the occasion, there are many creative ways to celebrate the King's coronation at home. From hosting a regal themed party to indulging in traditional British cuisine, there are endless possibilities. Here, we round up some treats to help celebrate the King's coronation at home and make this day truly special.

Biscuiteers
A Fabric favourite, Biscuiteers, the award-winning retailer of hand-iced biscuits, have a limited edition King Charles III coronation collection. The royal-inspired designs include the beautiful crown, the royal ermine, the Sovereign's Orb and sceptre and Westminster Abbey. The collection also features a very special illustrated tin design that can be treasured for years to come
The coronation collection features everything from the King himself captured regally in biscuit form, with his own Jolly Ginger, to beautiful coronation macarons. You'll also find a specially designed tea towel which makes the perfect keepsake.
The limited edition Biscuiteers Coronation collection is available on www.biscuiteers.com  priced from £7.95.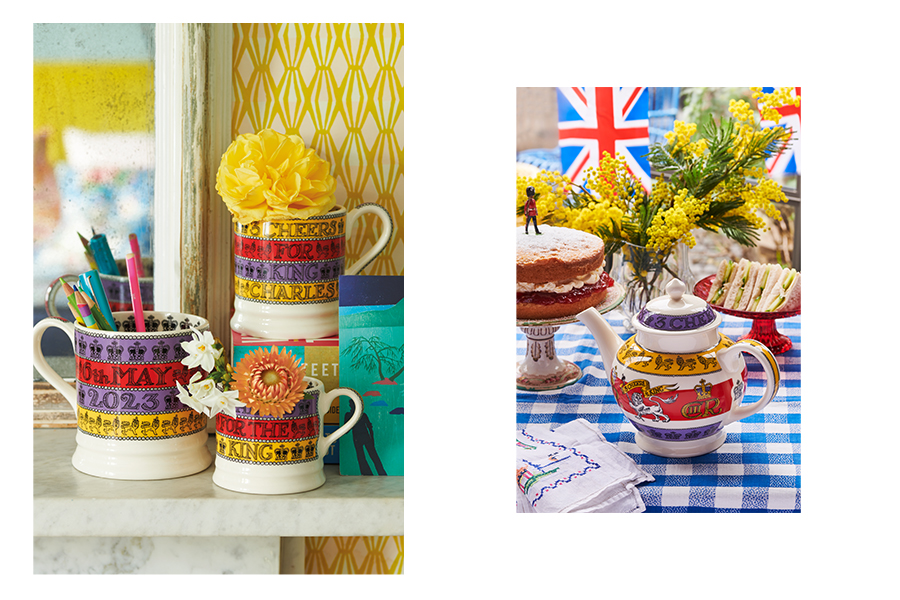 Emma Bridgewater
You'll need to serve your biscuits on some lovely crockery. What could be more fitting than the limited edition, collectible range of royal commemorative pottery and mugs from Emma Bridgewater? Explore Queen Elizabeth II mugs and souvenirs, King Charles Coronation plates, teapots and accessories in the royal pottery collection.  For 200 years the Staffordshire Potters have made beautiful wares and covetable souvenirs to commemorate Royal events.
www.emmabridgewater.co.uk/collections/commemorative-royal-91eaeb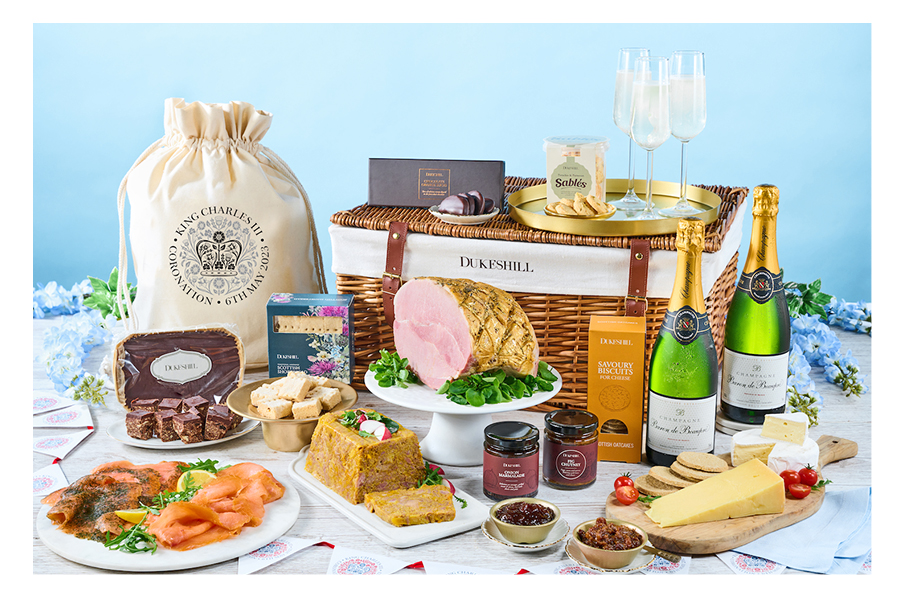 DukesHill
For those who want to put on a bit of a royal spread, look no further than DukesHill, the home of Artisan Fine Food, who will be celebrating the upcoming coronation weekend in style with an unforgettable Bank Holiday Banquet. As a proud Royal Warrant Holder, DukesHill is marking the coronation by offering a sumptuous special edition selection of new products, handpicked to mark this historic occasion. DukesHill have you covered, from the perfect picnic, to al fresco dining in the garden or sitting down to a street party..
Luxury King's Coronation Selection Hamper – £250 (www.dukeshillham.co.uk)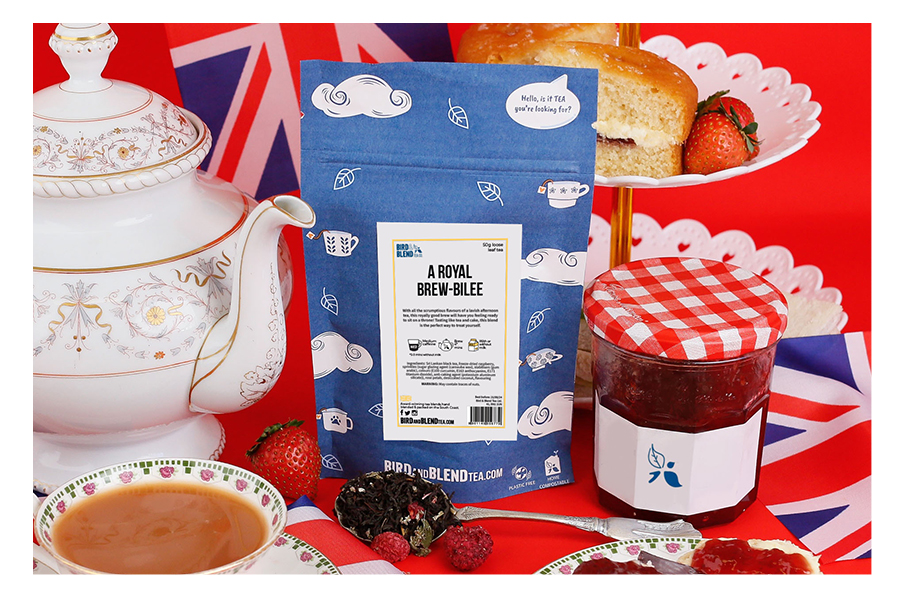 Bird and Blend
There's nothing more traditionally British than a good cuppa. A Royal Brew-bilee Tea is a black tea blend inspired by the 1977 street parties, with all the scrumptious flavours of a lavish afternoon tea, Tasting like tea and cake, this blend is the perfect treat, and an excuse to dust off the teapot.
A Royal Brew-bilee Tea, £6.75 (birdandblendtea.com)

Hayman's of London Gin
Another classic British tradition is the good old G&T. Hayman's of London Gin is a celebratory bottle featuring a wrap by British designer, Rose England.  The Gin features the finest botanicals available combined with a two-day gin making process.  The botanicals are infused in English wheat spirit for an entire day allowing the full natural flavours to shine.
Designed by London based artist, Rose England, the first of its kind for the brand, the wrap features Big Ben, a black taxi, phone box and street lamp – lots of identifiable London landmarks perfectly timed to coincide with the King's coronation.
Costing £26 from www.haymansgin.com and all Waitrose stores.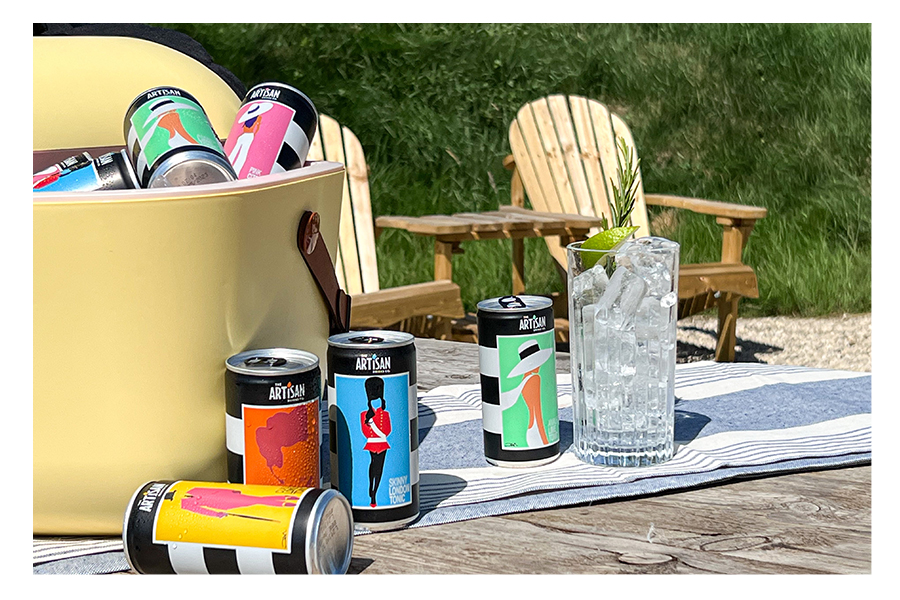 Artisan Drinks – Range of Tonics in a Cans
If you're popping out to see if you can spot a Royal in town, pack some Artisan Drinks cans in your bag, along with the aforementioned gin. They are a range of premium mixers produced in the UK and are the only UK mixer brand producing 200ml cans. These are available in 5 flavours including Classic London Tonic, Skinny London Tonic, Amalfi Lime Tonic, Pink Citrus Tonic and Fiery Ginger Beer. Cheers!
6 x Can Pack RRP: £4. Available from Ocado  |  24 x Can Pack RRP: £20. Available from: Artisan Drinks and Amazon