As the name suggests, there's a park – 30 acres of glorious green space, boasting tennis courts, pitch-and-putt, a playground, a small zoo and a bandstand. And it's surrounded by streets of beautiful Victorian houses, making this a favoured spot for families who are attracted by the community spirit and the local shopping and amenities.
Photography by Emmanuelle Peri & Kathy Anne Lim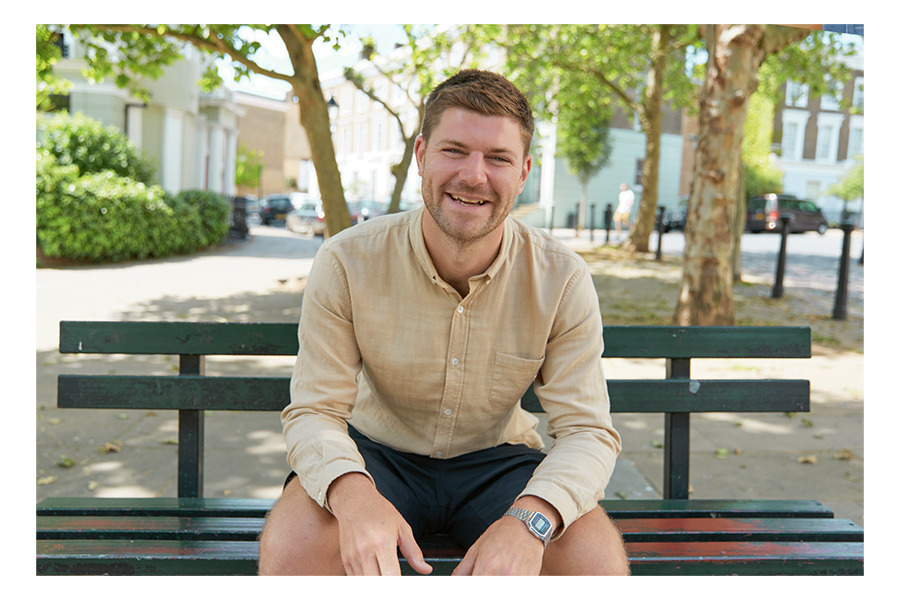 Meet the locals
Freddie Marquis
Director, The Luxury Travel Book
On a typical day I wake up early and take Bobbie, our Border Terrier Jack Russell cross for a long walk in Queen's Park. I like to grab a flat white from The Park Café while I'm there. 
Afterwards, I head to my new co-workspace, The Loft, which is on Salusbury Road –about a 15-minute walk from home on Fifth Avenue. It's a lovely modern space with lots of natural light – a fantastic place to go to work every day. I run a high-end holiday rental company with my brother, called The Luxury Travel Book. We specialise in offering villas and apartments – mainly in Europe, predominantly Italy, Greece, Portugal and the Balearics. Due to changing travel restrictions and damaged consumer confidence, business has been up and down since the start of the pandemic. However, 2022 has started very positively with increased customer bookings showing really pent-up demand for travel. As a result, we've recently expanded our team – I had been working from home, but this meant it was necessary for me to move out to an office space. I've really appreciated having the separation from home, and it's also been a great way to meet people in the local area who use the same space. 
There's a plethora of options for lunch: the office is directly above Planet Organic, which is very handy, and the Salusbury Deli does great boxes you can fill with freshly made salads and pastas, and, of course, there's the always wonderful Gail's.
I'm a member of Fitness First on Salusbury Road, but with work being so busy, I haven't managed to go much recently. When I can squeeze it in I'll do some weights and a run on the treadmill. An after-work drink is often more appealing though! For that, the Salusbury Pub is a classic. The atmosphere there is always good and they serve great pizzas. For a local dinner or a Friday lunch we like Carmel, an amazing new restaurant on Lonsdale Road. It serves a Middle Eastern menu and is from the team behind Berber & Q. The food is incredible, and it's been getting great write-ups. I highly recommend the slow-grilled chilli chicken dish. 
Through work, I've just been invited to stay at a beautiful estate in Umbria. The nine luxury villas here are available to book on our website and this will be a great opportunity to see the villas first-hand, and experience the activities available to guests, including the wine and olive oil tastings, and the truffle hunt, which all take place on the estate. Italy is proving particularly popular for travellers this summer, so we are always looking for stunning new properties to add to our portfolio. My wife Rosie also has a passion for travel and runs her own private travel business from home. Our jobs mean we are very lucky to travel a lot, but we're always happy to get home to Queen's Park. 
Fabric Favourites
Local Heroes
1. Milk Beach, NW6 
With a restaurant like Milk Beach right here in NW6, you don't have to travel to the other side of the world to experience authentic modern Aussie cuisine. With its cheery painted façade, it brings a little down under sunshine to the neighbourhood, too. "This is my favourite restaurant in Queen's Park," says Hassan Jumah from Dexters. "They have a really cool menu inspired by Australian cuisine and serve lots of seasonal plates like Koji marinated chicken schnitzel and seabream tacos… it's a great place to relax after work."
19-21 Lonsdale Road, NW6 (020 8144 8277; milkbeach.com) 
2. Alice House, NW6 
This Queen's Park pub describes itself as "a comfortable and lively neighbourhood social built on local spirit," and we couldn't argue with that. Nor could Craig Draper from Aston Chase, who lived in the area for many years. "Both the food and the vibe are really good," he says. "The pub has a great ambience, live music, DJs… It's just a cool, upmarket place." With its laid-back mix of rustic and industrial interiors, and a seriously tempting food and drink offering, including slap up Sunday roasts, we think you'll agree, too.
53-55 Salusbury Road, NW6 (020 7624 0008; alicehouse.co.uk) 
3. Noyo Food, NW6 
Interior designer Kelly Hoppen recommends this Queen's Park based business: "Owner Natalie has been meal prepping for 10 years with a focus on health, using only coconut oil to cook with. It's all homemade, no production line cooking," she says. "A very personal service tailored to each individual's needs. Not only is the food delicious and all macro balanced for my lifestyle, nutrition plan and training, Natalie works with my trainer and my team and is always so adaptable to my crazy schedule. She is a gem."
(07958 696424; Instagram: @noyofood)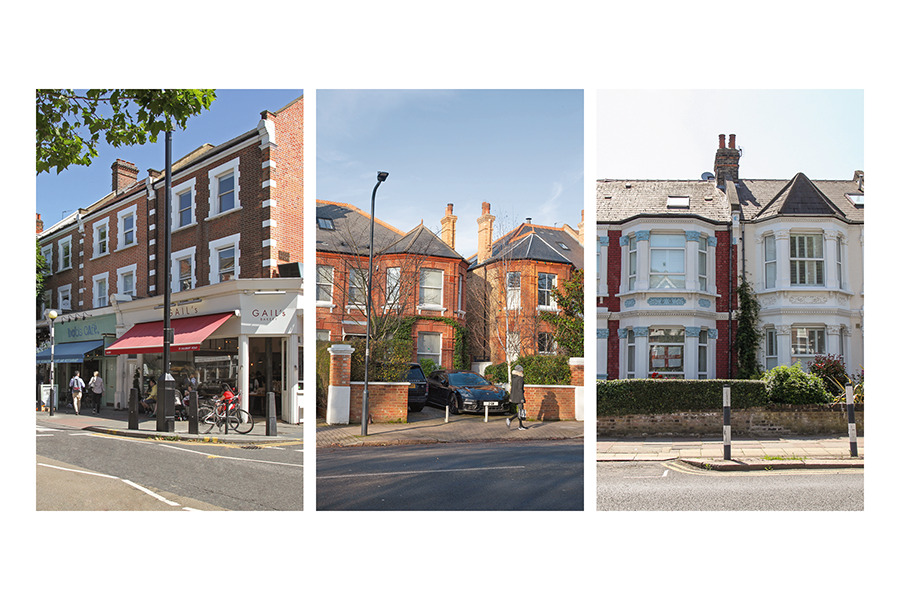 Say what?
For years, authors and poets have made their homes here, so it's fitting that the area now hosts its own annual Book Festival. The family-friendly event was launched in 2018, and covers current affairs, politics, fiction, stage and screen, sport, music, cookery, poetry and more, bringing together a mix of British and international writers and fresh literary talent, as well as shining a light on the extraordinary creativity of the local community. This year's festival will run on 17 and 18 September